Is there anything sweeter than presenting your friends and family with a selection of baked goods to show them how much you care? It's hard to beat a tray of tasty treats or a customized birthday cake, but we think we found a way to make things even better. Montgomery Bakehouse is now offering delivery of your favorite goodies, so you don't have to lift a finger to make your next occasion something to remember.
Montgomery Bakehouse Delivers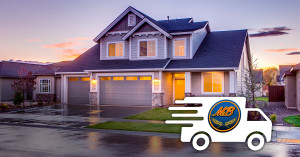 Whether you're planning a party or just want to surprise your coworkers, having your order delivered makes life much easier. We're happy to bring you anything from our menu, including cakes, cookies, pies, pastries and gift baskets. If we make it, we'll deliver it anywhere within a 20-mile radius of Montgomery Bakehouse. Our delivery area extends all the way to The Woodlands, and you can call us at 936-756-1745 any time to find out what the nominal delivery charge is for your neck of the woods.
When to Have Your Goodies Delivered
There are lots of occasions when it makes perfect sense to have your treats brought right to your door. Here are some of the most popular reasons people call us for delivery service:
Office Breakfast: Trays of pastries and hearty breakfast treats are a great way to start the day — but not for the poor person who has to get up early and pick it up. Arrange for delivery, and you'll avoid a hassle during your already busy morning.
Party Cakes: Whether you're planning a wedding shower or a child's birthday bash, you've got too much to do on the big day to take time out to pick up a cake. Leave the delivery to us, and you can rest assured it will arrive in perfect condition.
Gift Baskets and Party Trays: There's nothing better than sending a basket full of amazing flavors. Gift baskets work well for both business and personal gift-giving, and your to-do list will be even shorter when you have items delivered straight to the recipients!