As the weather turns cooler, farmers everywhere are bringing in the last of their crops, and that means farmers markets are chock-full of delicious fruits and vegetables this time of year. What better way to enjoy the bounty of the land than to bake top-notch natural ingredients into a delicious pie? At Montgomery Bakehouse, fall means gathering up the best of the harvest and using it to make our favorite pie recipes.
So what's in season right now? Here are some of our favorite fall pies:
Apple Pie: Mom's American classic has a thick, fruity filling that's perfectly spiced. The classic version has a latticework pastry crust so you get a touch of saltiness with your sweet. It's also available in a sugar-free version.
Caramel Apple Pie: A different twist on the tradition, this pie has a rich crumble coating on top and is drizzled with gooey, delicious caramel sauce. It's a decadent choice for a crisp autumn evening.
Pecan Pie: The sugary filling of this Southern favorite is topped with rich, crunchy pecans. This classic is available in personal 4-inch pies or standard 8 and 10-inch pies for a crowd.
Chocolate Pecan Pie: For some people, it's just not dessert with chocolate. That's why we added a gooey drizzle of melted chocolate over the top of our class pecan pie — it's delish!
Pumpkin Pie: The star of the holiday season is most definitely a smooth and creamy pumpkin pie. Pumpkin spice is everywhere these days, but there's no better way to get your fix than in the original pastry version.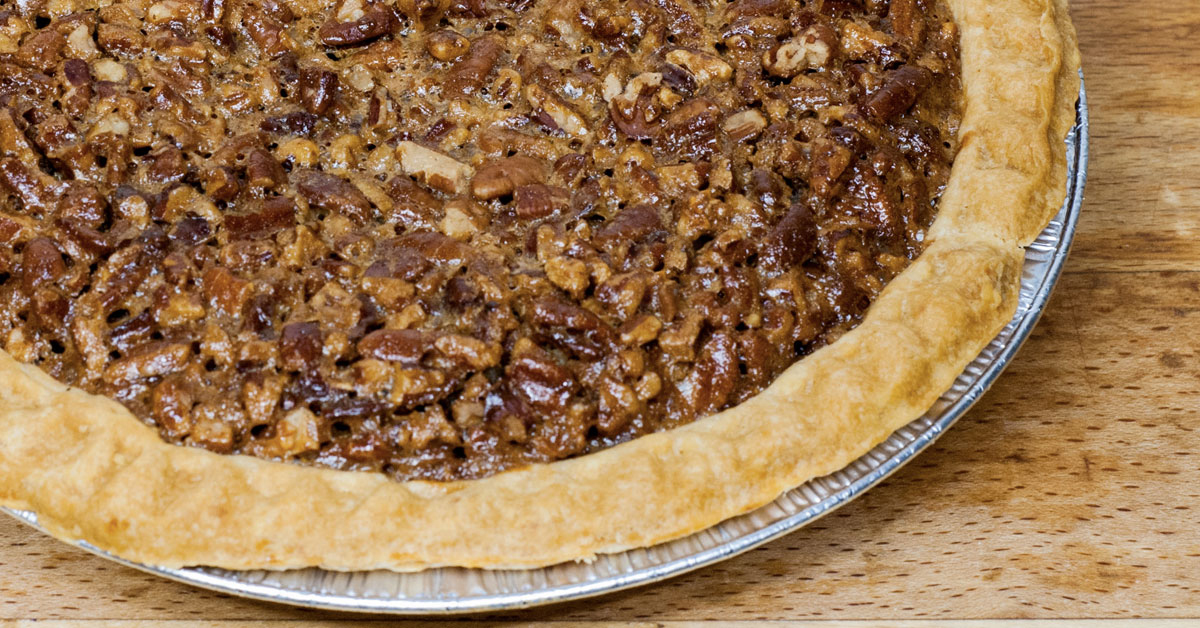 October is a great time to put down the summertime ice cream and pick up an autumnal pie — or two! This is the perfect time of year to test drive a new pie for Thanksgiving or Christmas dinner, too. Conduct your scientific tests and get your family's opinions on a few varieties now so you'll know just what to pre-order when the holidays arrive. They're right around the corner, so it's never too early to plan ahead for your perfect feast! Give us a call to learn more. 936-756-1745.