The happy madness of the holiday season is heading our way — are you ready? If you're worried about getting everything done, Montgomery Bakehouse will help you celebrate the season with delicious treats that are ready right when you need them, so you can spend more time on enjoying all those holiday parties, and family get-togethers. We've got just the thing for every occasion, so you never have to worry about showing up empty-handed.
We're Open Sundays in December from 10 AM – 3 PM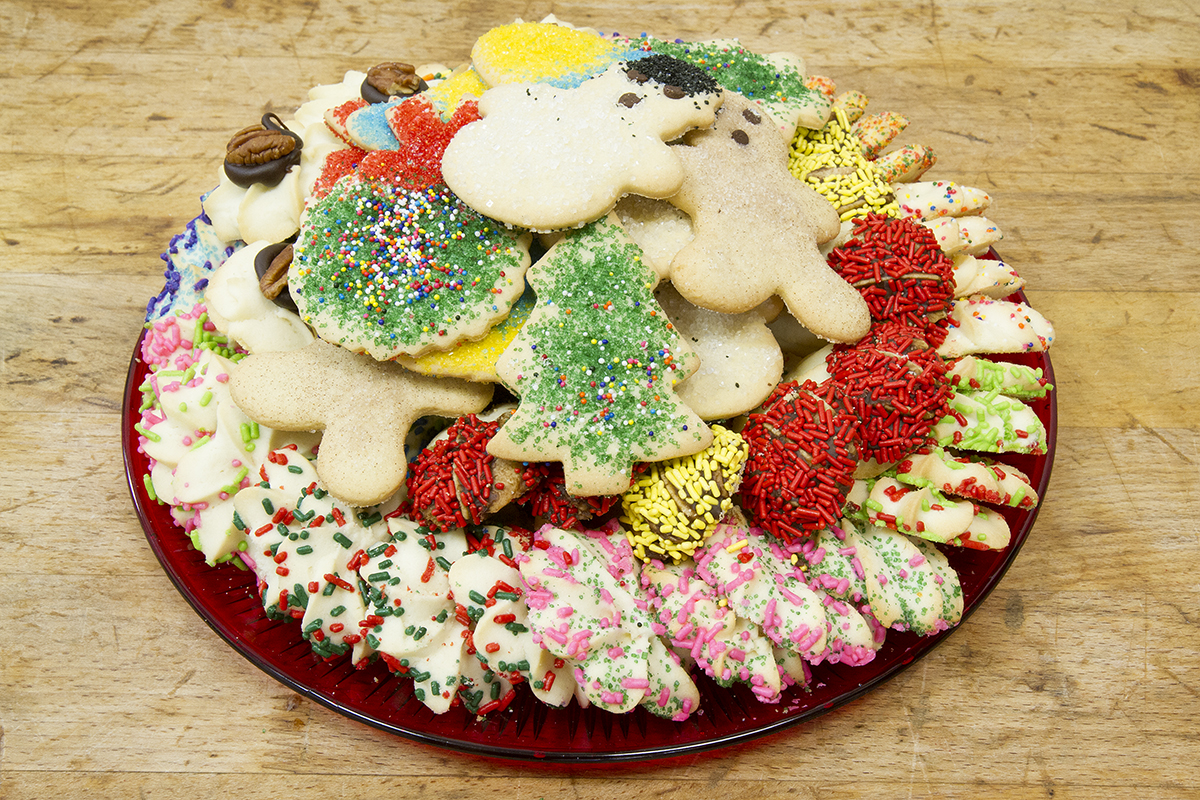 Business Parties & Corporate Gifts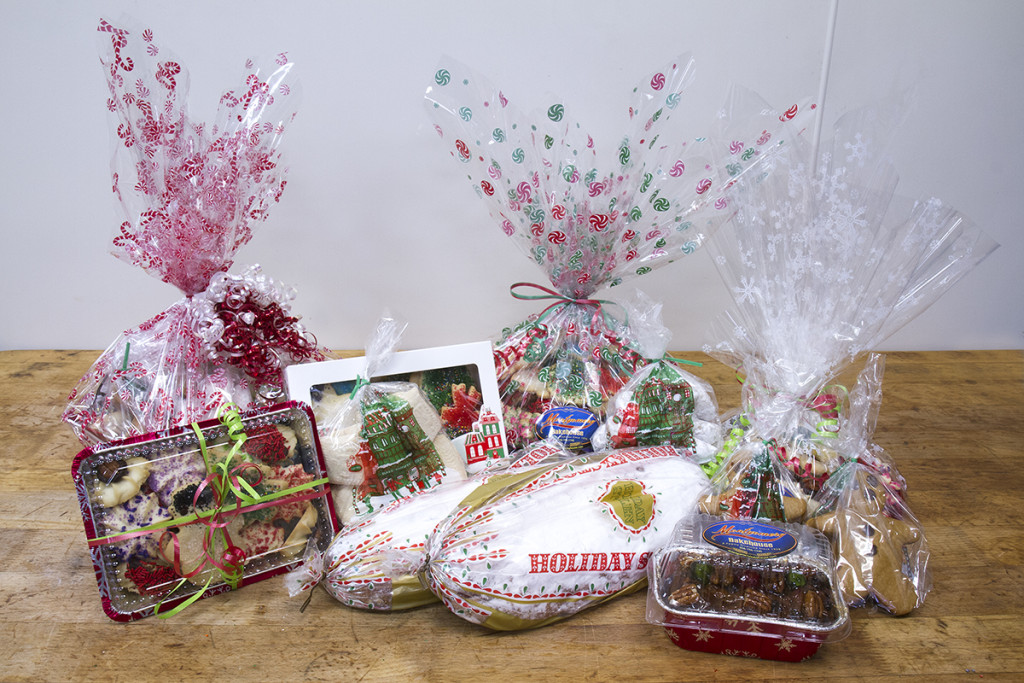 Whether you're in charge of planning the annual office shindig or just need to contribute to the potluck table, we've got plenty of Christmas cookie trays that are perfect for a crowd. Our special holiday trays are packed with a mix of butter cookies, festive cut-outs and chocolate butter cookies that are sure to please. We also have breakfast trays and a range of pastries and brownies if you're looking for something that will stand out at your event. Need to spread a little holiday cheer for your clients? Find the perfect package at Montgomery Bakehouse – we've got a sleigh-full of options to choose from!
Family 
Get-Togethers
When your family gathers for the holidays, make sure everyone gets their favorite dish. That could mean cookies for the kids, but we've also got over a dozen fresh pies to choose from, so you can cater to everyone's sweet tooth. We also make traditional fruit cake — and if you think you don't like fruitcake, we guarantee we can change your mind! Cheese cakes and traditional layer cakes round out your choices.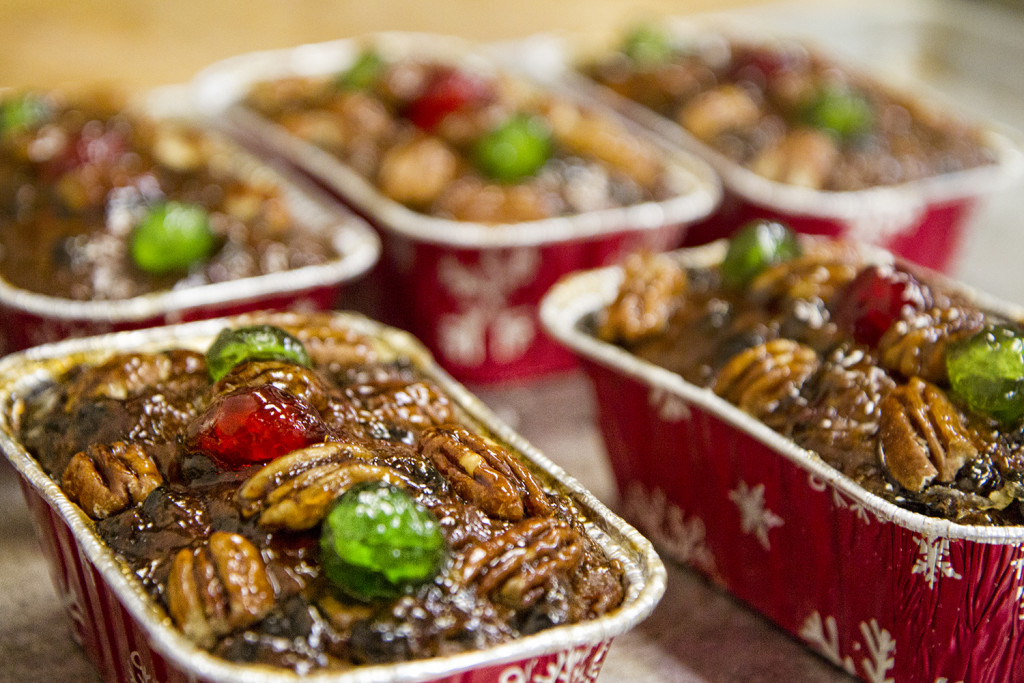 For the Host
Show your appreciation for the host of your holiday dinner parties with a thoughtful gift basket. Our Christmas cut-out cookie box or Christmas cookie tin make excellent gifts that can be enjoyed at the table together or stowed away for private enjoyment later on. A sweet gift instead of the usual bottle of wine is sure to make an impression!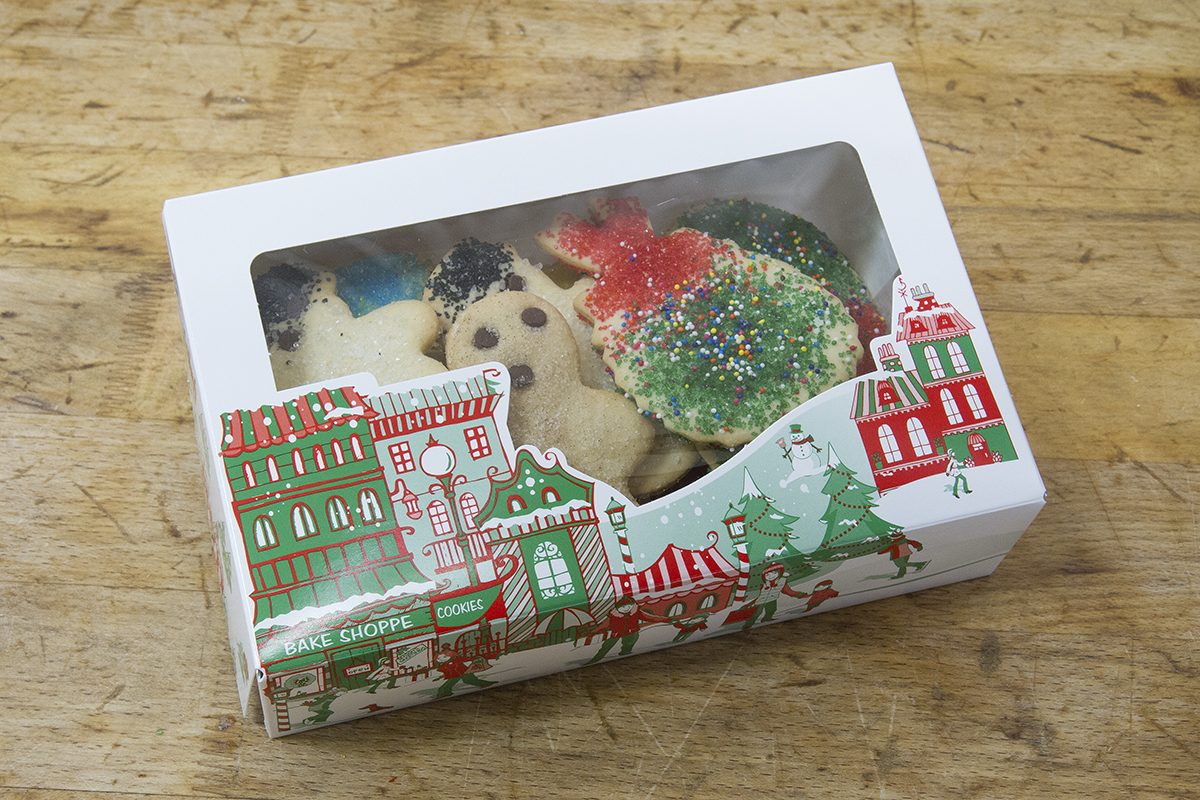 Beat the rush and have your order ready for pickup: Order Online Today!