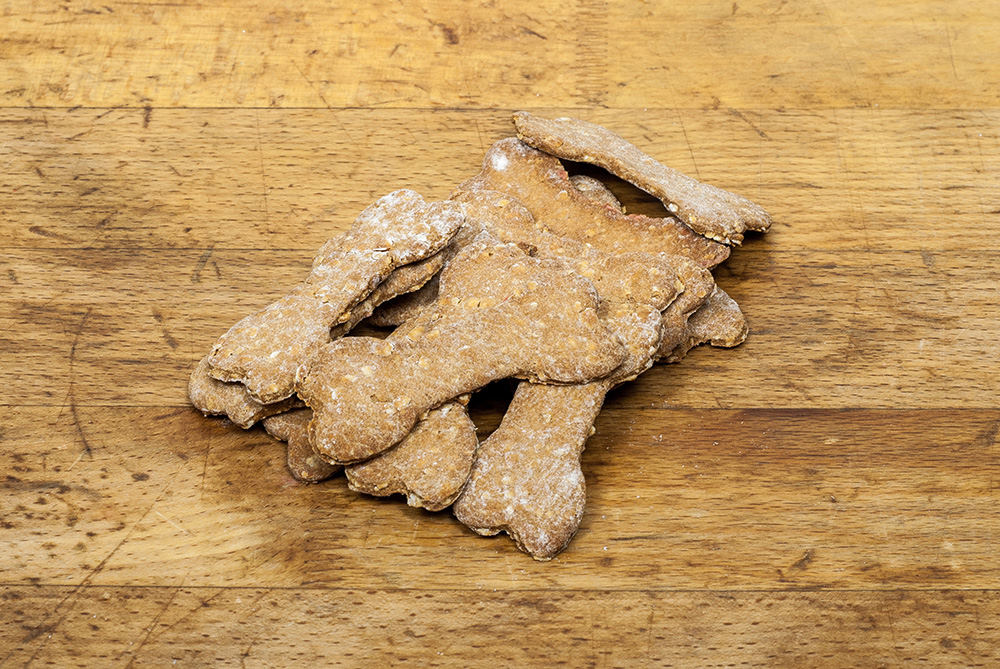 Memorial Day is right around the corner, and that means that the dog days of summer will soon be here. While most people associate the dog days with high heat and humidity, here at Montgomery Bakehouse we like to turn our thoughts to our furry friends instead. This summer, treat your dog to a homemade goodie when you come in for cookies and cupcakes for the human crew. We've perfected our recipe for pups, and the votes are in: Our dog treats are dog-approved!
Healthy Snacks for Man's Best Friend
Our dog treats are shaped like — what else? — classic bones and are made with love in our bakery. We make them with simple ingredients that are all real food: Oats, peanut butter, and eggs are all it takes to create your pup's favorite snack. There's also a pinch of cinnamon, so they smell great to people and pets alike. Like all special snacks, our dog treats should be doled out in moderation, but you can feel good knowing that you're giving your best buddy only whole foods and not any additives or preservatives.
Lacey Loves Them, Too!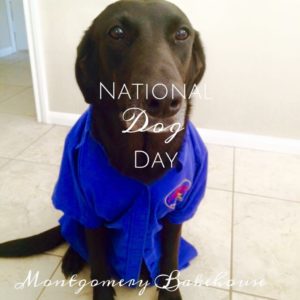 Lacey is the Schenk Family's black lab, and she'll happily vouch for how delicious these dog treats are. On treat baking days, Tim always pops one into his pocket before heading home. Lacey smells it as soon as Tim opens the truck door, and she knows she's about to be rewarded! It's a special family tradition and one that your own pup is sure to enjoy. Pick up a dog treat each time you stop in for pastries or pie, and your puppy's tail will be wagging in anticipation just like Lacey's!
The next time you come to Montgomery Bakehouse for a special-order cake or just to grab dessert for the kids after a long day of sports and activities, make sure to ask for a dog treat for man's best friend, too. Can't wait to see you!