We have everything that you need to make your Valentine's Day a special one. We have heart shaped cakes and  cheesecakes,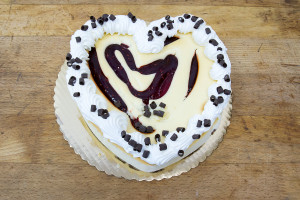 heart shaped cut-out cookies, and heart shaped large decorated cookies. We also have plenty of treats that are perfect for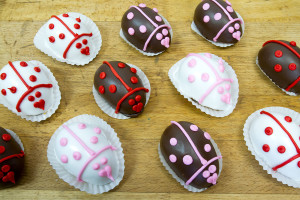 your Valentine's Day celebration. We have petite fours and love bugs, which are just little vanilla and chocolate cakes dipped in the icing. We also have chocolate covered strawberries that are perfect for snacking on this time of year. We also have the perfect gifts for that special person in your life! We have gift baskets that have a variety of baked goods in them, and the gift baskets are overwrapped and decorated for Valentine's Day. We can also put sweets like cookies or cakeballs in a Valentine's Day mug, and overwrap that as well to make the perfect gift for someone. We also have cupcakes that have the Valentine's rings on them. These are perfect for the kids, if they are having a party, or just to have them for your family Valentine's Day party. Also, if you are looking for something sweet for Valentine's some other popular desserts for Valentine's Day are the cakeballs, macaroons, and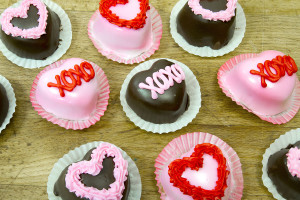 Linzer cookies. The Linzer cookies are heart shaped, and they have a raspberry filling. All of these make perfect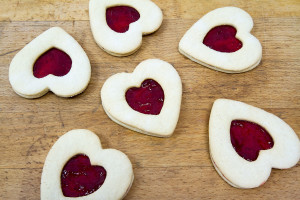 treats to give to someone who means so much to you! If you are looking for something sweet for your family on Valentine's Day, we have pies that would be delicious after a nice Valentine's dinner. Some popular types of pies we have are chocolate meringue, lemon meringue, coconut meringue, pecan, apple, cherry, and mixed berry. Another delicious dessert for the holiday is all of our different cheesecakes. We have heart shaped ones or just round. We can do both of them with cherries, strawberries, Oreos, or raspberry swirl on top. These all make the perfect Valentine's dessert or gift or both! Stop by today to pick your treats up!