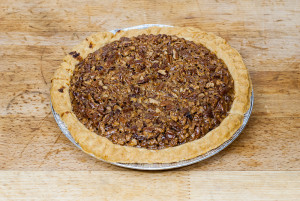 Thanksgiving is coming very soon, and we don't want you to miss out on some delicious treats for your Thanksgiving dinner. We have all of your needs from dinner rolls and cornbread to Thanksgiving pies like pecan and pumpkin. We will be open Monday and Tuesday from 6:30 a.m. to 7 p.m., and the Wednesday before Thanksgiving from 6:30 a.m. to 6 p.m. We will be closed on Thanksgiving day, so make sure to stop by before Thursday to grab your desserts to accompany your Thanksgiving feast. Be sure to check out our Thanksgiving Ordering page to find out more on our Thanksgiving variety, and give us a call to place your order.
Thanksgiving is a special holiday in the Schenk family. Thanksgiving is a time when we reflect on all that God has done in our lives, and how He has blessed us with this wonderful business where we have the opportunity to serve our customers every day. Thanksgiving is also a time when we spend quality time together as a family. With Granddad and Grandmom Schenk coming here from Pennsylvania for Thanksgiving every year, we are reminded of the unique baking talent that has been passed down for 3 generations in the Schenk family, and how much God has blessed our family with these talents. We are so thankful for our customers too because you make this passion of ours a reality.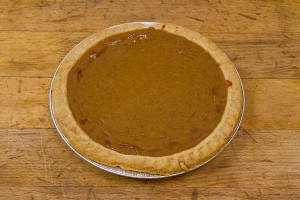 Thanksgiving also means so much to our family because some family traditions that we have are irreplaceable. Every year, the day after Thanksgiving, our family goes to a local Christmas tree farm to cut down the Christmas tree that is to be in our house until January. For us, Thanksgiving signifies the official start of the Christmas season, and who doesn't love the cold air filled with Christmas carols and hot chocolate in your hands and Christmas parties with ugly sweaters?
Thanksgiving is a favorite holiday of ours, and all of our favorite Thanksgiving pies and holiday treats help make it even better every year. We want you and your family to have some awesome Thanksgiving family traditions that start with Montgomery Bakehouse.