It may take Texas longer to feel the onset of fall than some areas of the country. Temperatures aren't all that much cooler yet, and we won't be bundling up in sweaters and scarves anytime soon. But there's one sign of autumn that definitely means the season is upon us: the return of pumpkin spice! That mysterious blend of cinnamon, nutmeg and cloves took the world by storm one pumpkin latte at a time, and now there's no better way to welcome the coming of fall than with some pumpkin-spiced treats.
Here at Montgomery Bakehouse, our favorite pumpkin recipes are full of the flavor of real pumpkin, along with the spices you know and love. That's why things are so moist and flavorful. You could even argue that you're getting a little bit of your daily dose of fruits and veggies — we think it counts!
Pumpkin Roll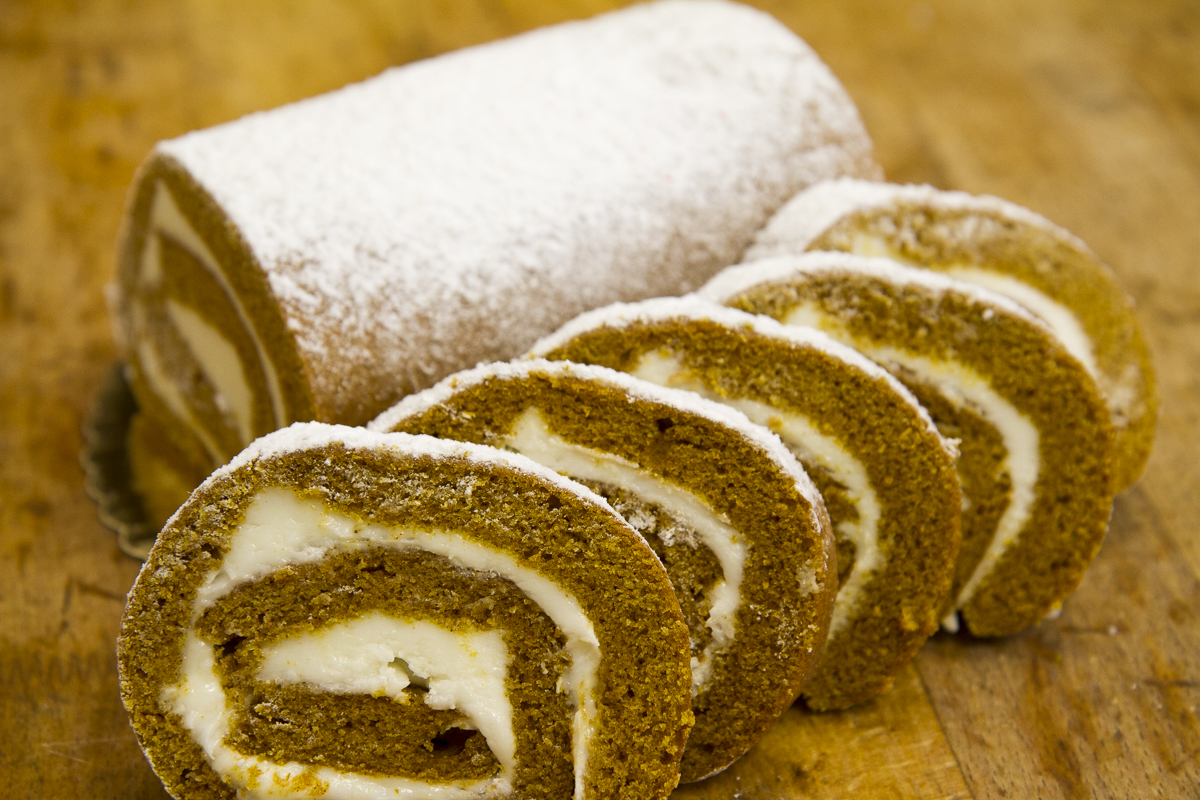 This is the dessert designed for cake-lovers everywhere. Our pumpkin roll is a delicious pumpkin sponge cake iced with cream cheese. Then we take the whole thing, roll it up and slice it to make pretty pinwheels of pumpkin-spiced goodness. The final dessert is dusted with powdered sugar, and it's the perfect pairing for a cup of hot coffee. Breakfast or dessert — it's your call!
Pumpkin Pie
The pumpkin dessert that started it all! You don't have to wait for Thanksgiving to enjoy this classic pastry and filling combo. Our pumpkin pie is a creamy, custardy delight that highlights the best of a sweet filling and slightly salty pastry crust. We know that fall is a busy time, so leave the baking to us as you enjoy one of the season's best desserts.
Seasonal Surprises (Pictured: Pumpkin Spice Milkshake)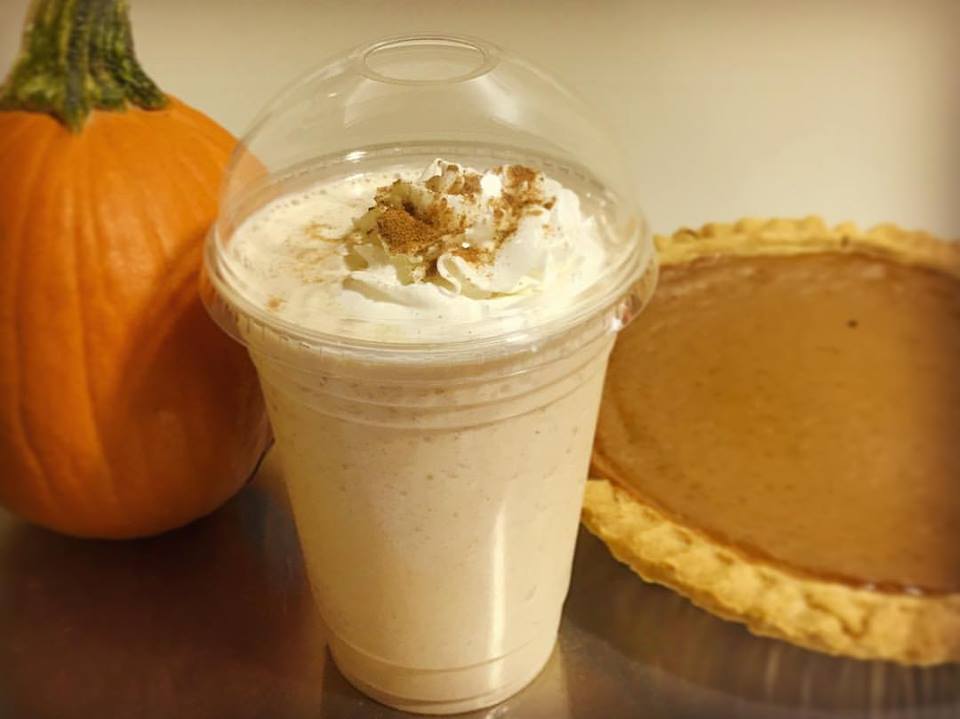 Pumpkin will be in season for several months, so you never know how we'll use it next! Stop by early and often to taste all of our pumpkin treats for fall — even if a simple iced cut-out cookie is more your speed. This is one of the best times of the year, so we're sure you'll find something to celebrate. And when you do, we'll be right here with all the sweets you need to do it in style.