Mardi Gras falls on February 28 this year, and if you can't get to New Orleans for the biggest parades and festivals — or you're not really a fan of crowds — now is the perfect time to plan your own celebration right here at home. Also known as "Fat Tuesday," this holiday is all about eating and making merry before the lean times of Lent arrive. Traditionally, cooks used the last bit of the meat and fat from fall slaughters because these foodstuffs were restricted during Lent, which led to de facto feasting on the last day before Ash Wednesday.
If you plan to give something up for Lent this year, enjoy it one last time at your own Mardi Gras celebration! Try these ideas for a fun party at home this month:
Fire Up the Jazz Tunes: Add some New Orleans flair to your celebration with the right music. Choose a jazz station on Pandora, or check out Winton Marsalis or Harry Connick, Jr. on Spotify to set the mood.
Deck the Halls: Mardi Gras colors are green, purple and gold, so let this palette guide your decorating as you choose paper plates and napkins. You can also add masks for kids to decorate for an interactive party favor, and inexpensive costume beads are always in style during Mardi Gras!
Serve Some Creole Cooking: Gumbo, jumbalaya and crawfish étouffée are all delicious, and they're sure to put your guests in the New Orleans spirit at your Mardi Gras party.
Don't Forget the King Cake: There's only one dessert to have during Mardi Gras! Let Montgomery Bakehouse provide your traditional king cake. We've got seven amazing flavors to chose from, including Bavarian, Cherry, Cherry Cream Cheese, Chocolate Bavarian, Cinnamon Butter, Cream Cheese and Pecan Praline.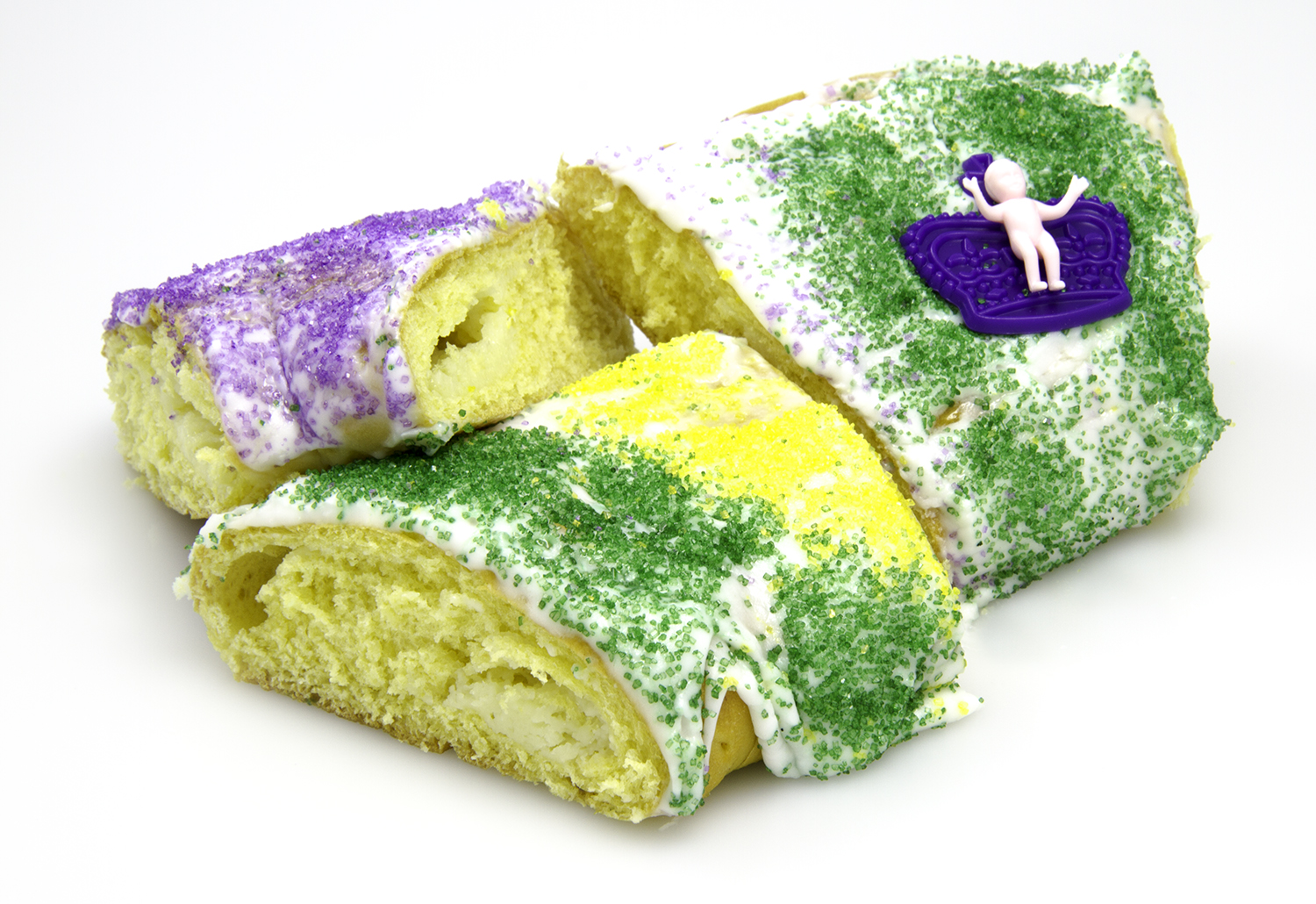 It's easy to order your king cake from Montgomery Bakehouse, and you'll love that this sweet treat fits right into your Mardi Gras decor. King cakes are only available for a limited time, so get your before they're gone — they won't last past Ash Wednsday!