Our seniors have worked hard, and they're ready to celebrate their accomplishments with family and friends. No matter the size of the party, Montgomery Bakehouse has just what you need to make their day a special one!
Graduation Cupcakes – Perfect for EVERY party, large or small! These cupcakes are available in a wide selection of school colors and are even customizable! They make a fantastic display by themselves or surrounded by other desserts! Click below for more!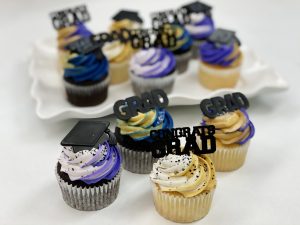 Texas Tornado Gift Box – Have an out-of-town graduate that you're looking for the perfect gift for? Blow them away with our signature Texas Tornado Cookies! We ship them nation-wide in colorful packaging, complete with a customizable gift note.  Order at www.texastornadocookies.com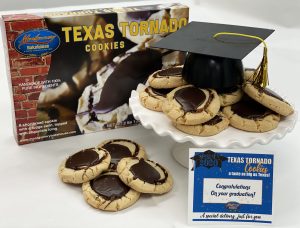 Party Trays – Having a gathering and don't the worry and hassle of slicing or serving? Our wide variety of Trays makes entertaining a breeze! Breakfast, cookies, pastries and more, a Bakehouse Tray is the way to go!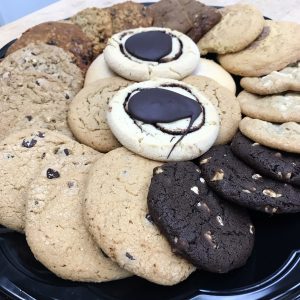 Gift Baskets – The ultimate sweets gift for that special person! With unbeatable presentation and a few different varieties to choose from, Gift Baskets really show your grad how sweet they are!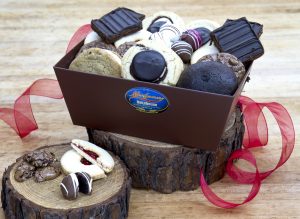 Custom Cakes and Cookies – Tier Cakes, Sheet Cakes, Custom Iced Cookies, Round Cakes, HUGE variety of flavors and sizes, we have an incredible decorating team that's eager to help you bring home the most beautiful dessert for your get-together! Pop in our store or give us a call, and our friendly staff will help you knock it out of the park!