Super Bowl parties are all about the food. Even diehard football fans will admit the game wouldn't be complete without an assortment of salty snacks. But whether you are a traditionalist that opts for wings and chips or a more adventurous football foodie, no Super Bowl party would be complete without one of these Montgomery Bakehouse Super Bowl-themed treats.
Football Field Cake
Let your guests pick which team they think will win the big game by selecting one of the end zones on our Football Field Cake. Choose from chocolate or vanilla cake decorated in team colors for a festive centerpiece to your Super Bowl table. Or opt for our football-shaped cake for a dessert you won't be able to resist.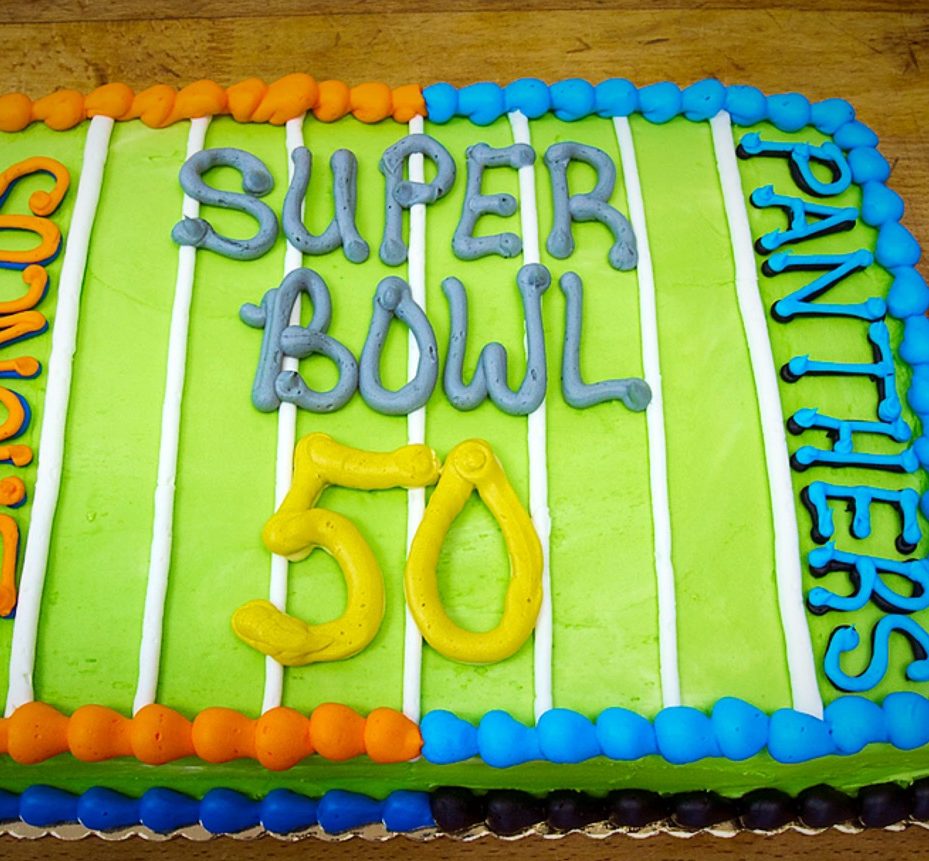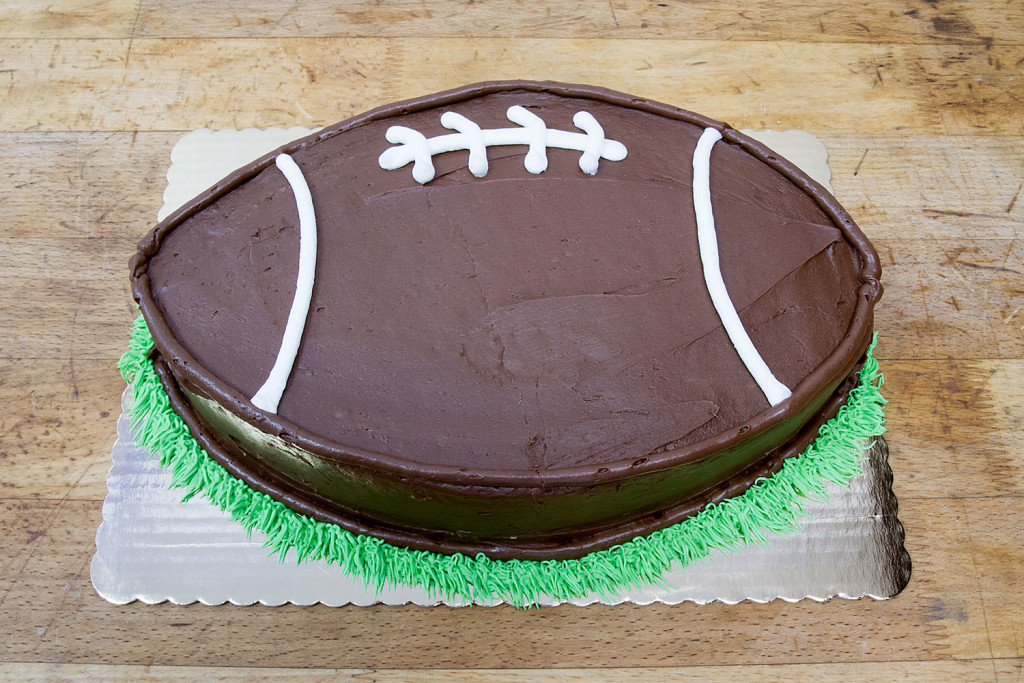 Football Mardi Gras King Cake
Celebrate Mardi Gras right alongside America's game with our football-themed King Cake. Choose from one of our signature varieties – Cinna-Butter, Bavarian, Chocolate Bavarian, Pecan Praline, Cherry, Cream Cheese, or Cherry and Cream Cheese. The biggest winners will be your guests as they bite into this seasonal favorite.
Football Mardi Gras King Cake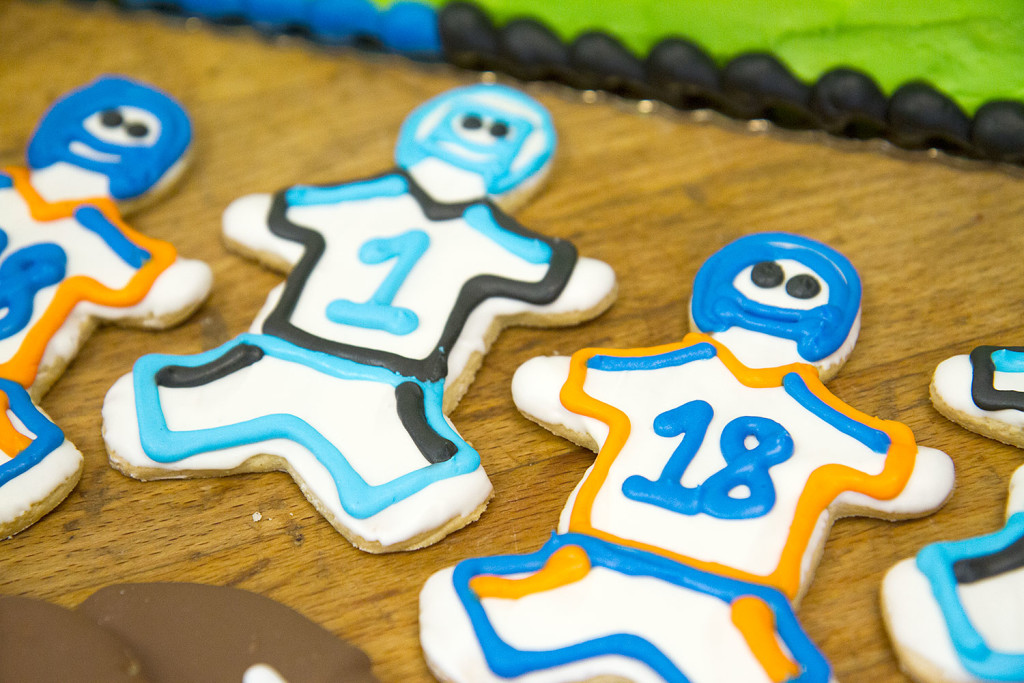 Football Player Large Decorated Cookie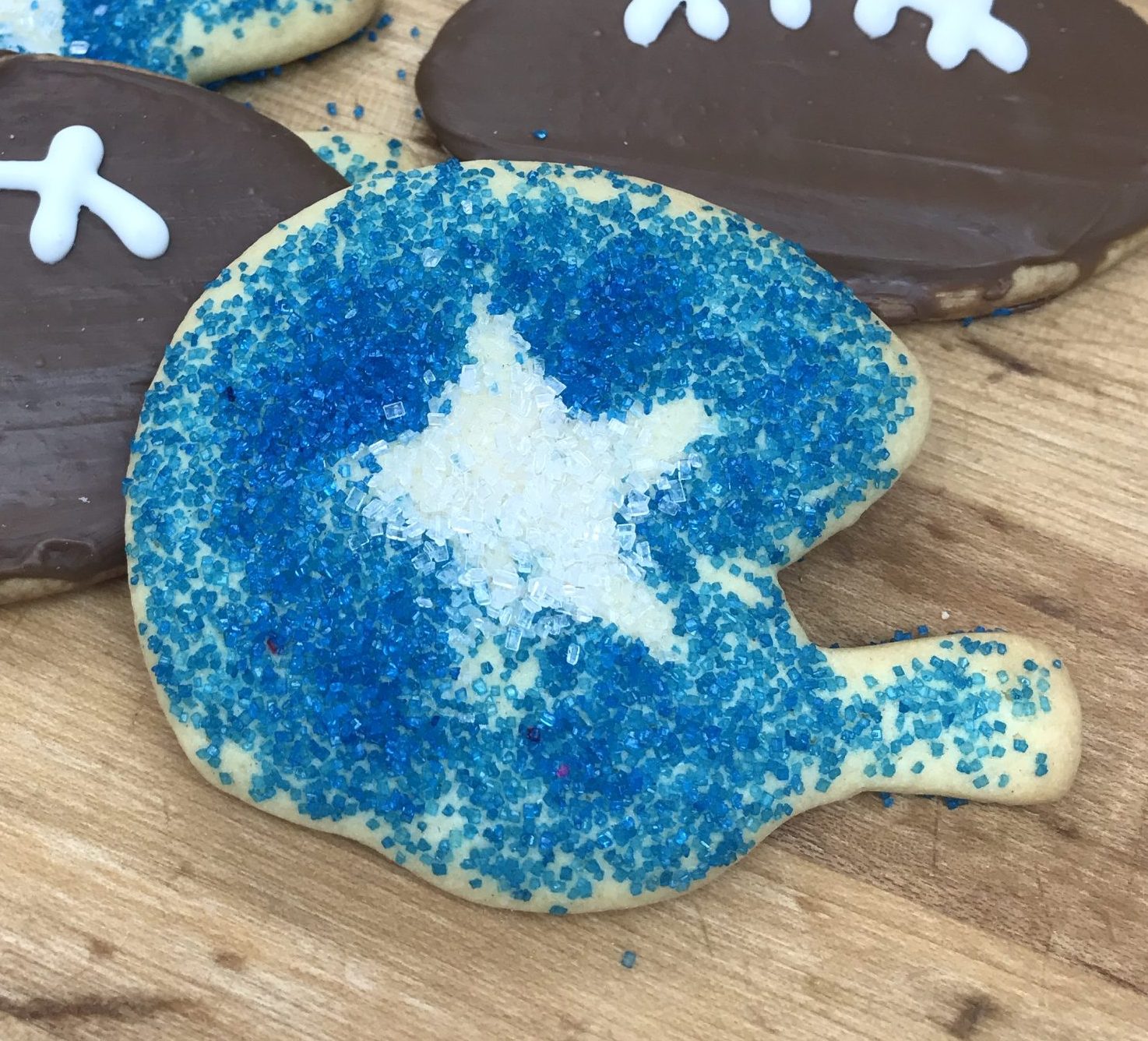 Football Helmet Cut Out Cookie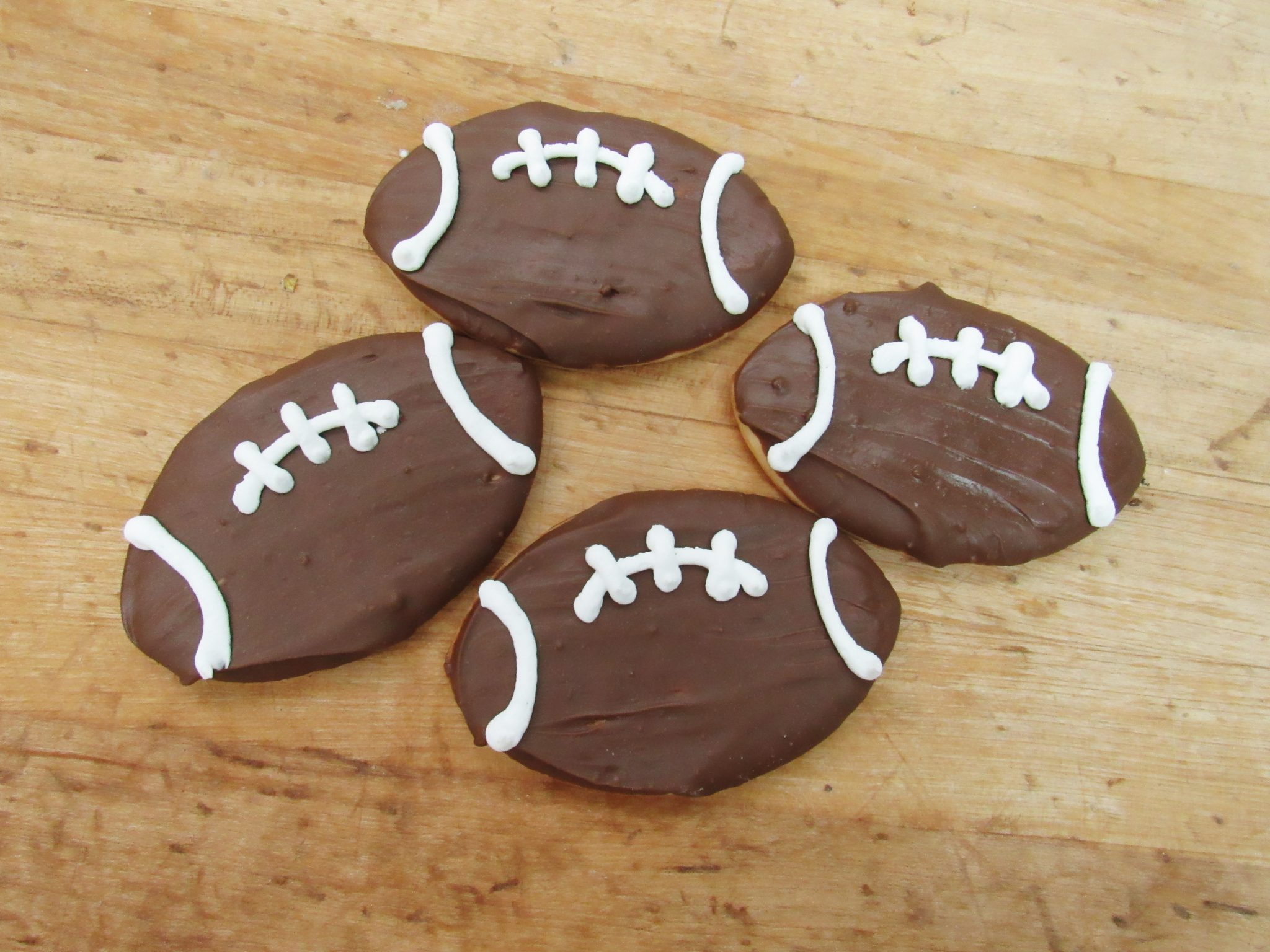 Football Decorated Cookie
Individual Cakes
Even if your guests don't leave room for dessert, send them home with one of our individual football cakes coated in ganache or one of our freshly-baked cupcakes topped buttercream icing and a football-themed decoration.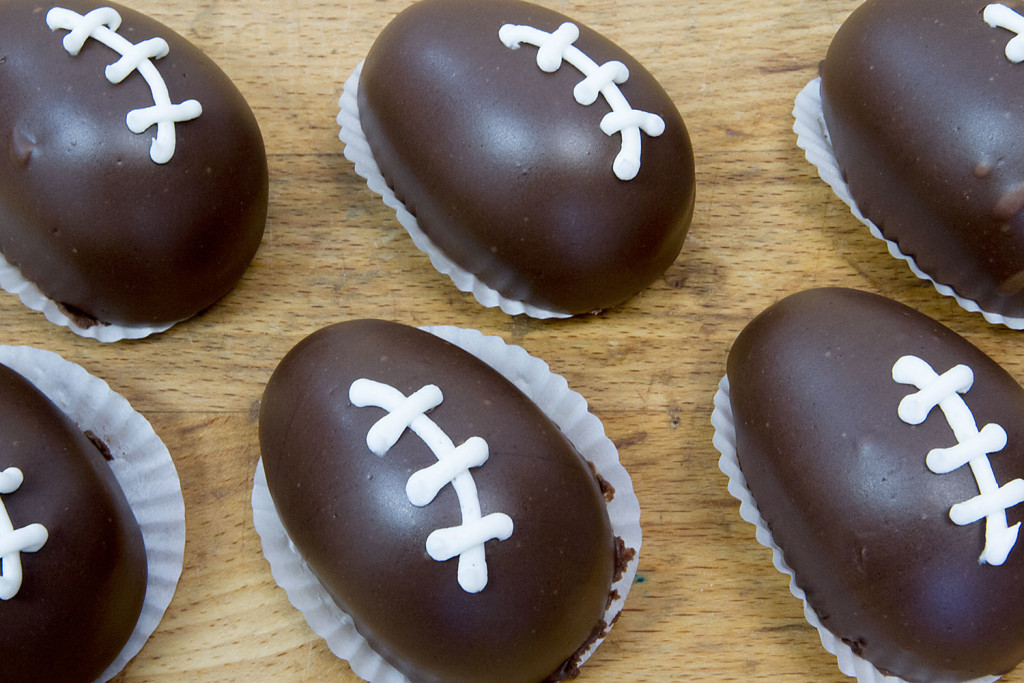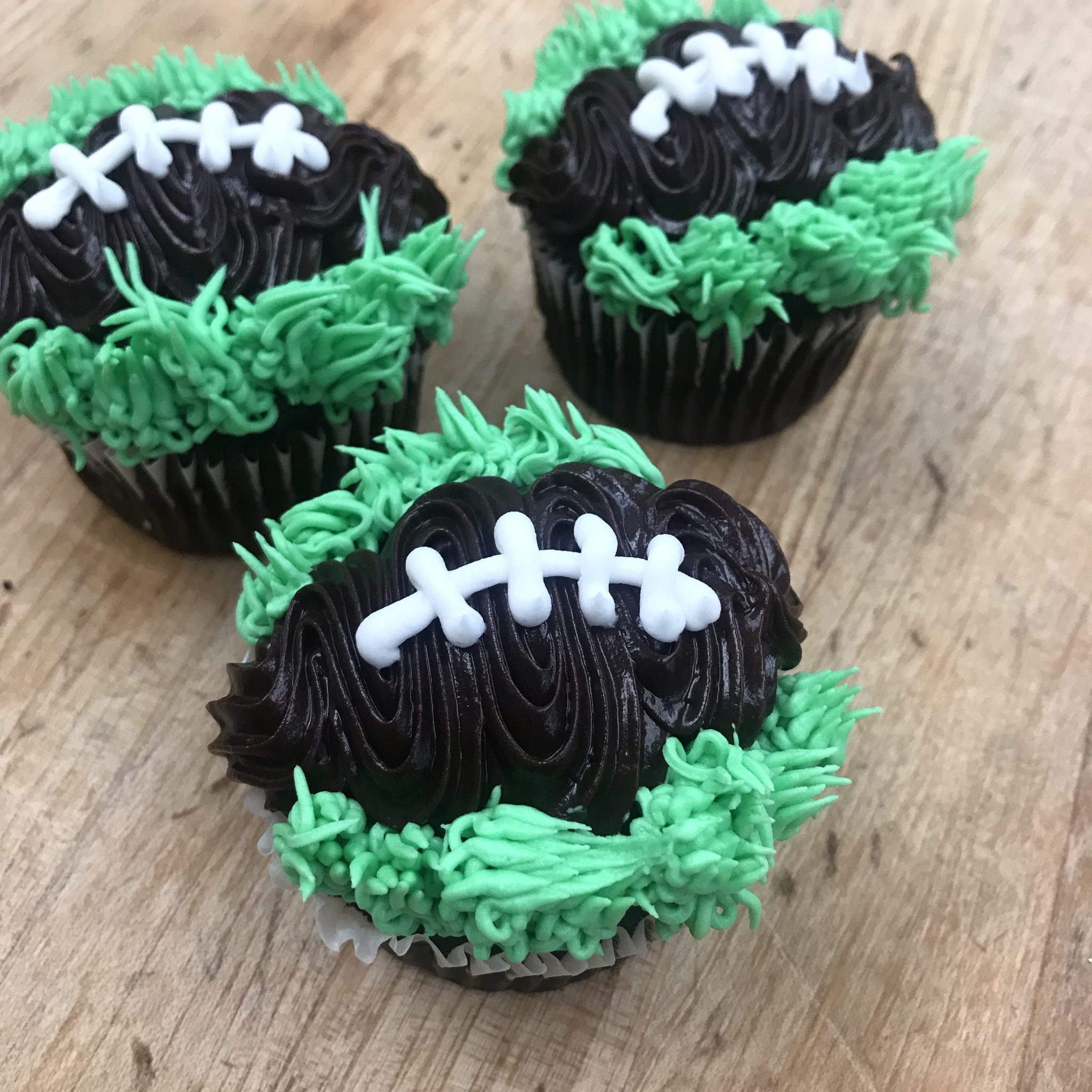 Gourmet Football Cupcakes
Don't forget, Montgomery Bakehouse also has you covered for all of your bread and  hamburger bun needs. Order today for pickup to guarantee your Super Bowl Party is a sweet success!